Micheal M. Kiyani, D.M.D., Cumming Dentist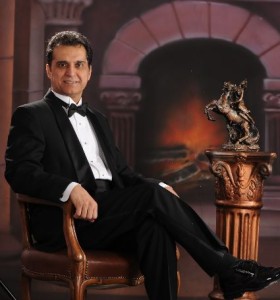 "I've always enjoyed working with my hands, so dentistry was a natural career choice for me. The field of dentistry is always changing. Because of that, I strive to stay up-to-date on leading edge techniques and treatments. "– Dr. Michael Kiyani.
Honors and Certificates
Dr. Kiyani received his Doctoral Degree in Medical Dentistry from the Medical College of Georgia in 1997 and a Bachelor of Science from Kennesaw State University in 1993. He has had extensive training in implant dentistry and successfully passed the exam of the American Academy of Implant Dentistry. He is a certified Invisalign (invisible brace) dentist. He has had courses in Restoring Oral Bioesthetic Form and Function and Advanced Cosmetic Dentistry Training. Dr. Kiyani prides himself on performing above current standards in dental care with the newest high-technology equipment and procedures. His attention to detail is unsurpassed, and he always provides his patients with all the information needed to make educated choices. Dr. Kiyani is known to his patients for his friendliness, compassionate care and willingness to listen to and explain everything. He dedicates himself to advanced dentistry and has completed three times the required yearly amounts of courses. He keeps both his skills and his office equipment completely up-to-date, and he is especially well-known for his skill and artistry in cosmetic, restorative and implant dentistry.